Hashmi was born to Anwar Hashmi and Maherahh Hashmi. His father is a Muslim while his mother a Roman Catholic.After briefly changing his first name to Farhan, he decided to keep his original name.
He studied graphics and animation from Sydenham College in Mumbai. Hashmi graduated from Sydenham College in Mumbai, India.Pooja Bhatt, an actress turned writer and director is his cousin, while producers Mahesh and Mukesh Bhatt are his uncles.
Hashmi married his long time girl friend, Parveen Shahani on 14 December 2006. He became father to a baby boy on 4 February 2010 and named him Ayaan. Hashmi claimed that a housing society in Mumbai's upmarket Pali Hill locality refused to grant him permission to buy an apartment because he is a Muslim.
The housing society rejected the allegations and in turn accused Hashmi and his family of intimidatory behavior. Hashmi's allegations were condemned by other Muslim actors in Bollywood, especially Shahrukh Khan and Salman Khan. while the Indian-Islamic Cultural Center accused Hashmi of spurring communal tensions in India. On 10 August 2009, Hashmi backtracked from his accusation and said that the housing society has not discriminated against him and termed the incident as a "miscommunication".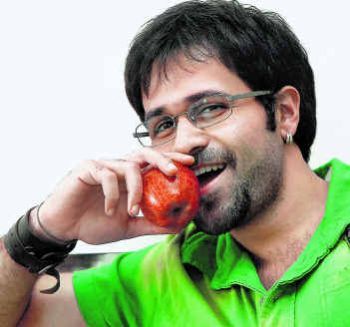 Hashmi made his film debut in 2003 with the film, Footpath, which did not do well at the box office.He and co-star Mallika Sherawat shot to fame with the thriller, Murder (2004), which went on to become a super hit at the box office.he appeared in several films such as Zeher, Aashiq Banaya Apne and Kalyug, which did moderately well at the box office.
In 2006, his film, Gangster was a semi-hit, while Aksar and The Killer were flops. In 2007, Hashmi had three back to back releases, while Good Boy Bad Boy and The Train both failed at the box office, the big budgeted, Awarapan did moderately well.
In 2008, Hashmi's first release, Jannat had a 100% opening making it a critical and commercial success. he appeared in Once Upon A Time In Mumbaai, which opened to positive reviews and was declared a hit at the box office.
he starred in Mohit Suri's Murder 2, a sequel to the 2004 thriller Murder. The film opened well and was declared a blockbuster. Hashmi is currently working on multiple films such as Raftaar 24 x 7, The Dirty Picture, Shanghai, Jannat 2 and Raaz 3.